Ring of Honor

Printed From: TUP Wrestling Forum
Category: Wrestling
Forum Name: Ring Of Honor
Forum Description: Based out of Pennsylvania and available to watch every Monday night on HDNet. Your place to talk about all the hard hitting action taking place in the number one independent company.
URL: http://www.tupwrestlingforum.com/forum_posts.asp?TID=56
Printed Date: 05/April/2020 at 20:14
Software Version: Web Wiz Forums 12.03 - http://www.webwizforums.com


Topic: Ring of Honor
---
Posted By: SKITCOMIC
Subject: Ring of Honor
Date Posted: 11/August/2005 at 18:45
---
A Place to talk about Ring Of Honor. The best wrestling promotion around.
---
Replies:
---
Posted By: sentryofdoom
Date Posted: 12/August/2005 at 16:18
---
One has to wonder: Is the WWE underwriting the Ring of Honor? If they did, it would easily be one of the smartest investments they made. Not only could they trigger storylines from it, but it could also feasibly be a place where they could run a PPV with the Ring of Honor, and use this organization to compete with TNA on their own level.
---
Posted By: Guests
Date Posted: 17/August/2005 at 15:32
---
i dont really like ovw the wwe/wwf divas could wip all of their buts


---
Posted By: fizz
Date Posted: 17/August/2005 at 16:28
---
undertakerfan wrote:

i dont really like ovw the wwe/wwf divas could wip all of their buts
Yeah right. WWE Divas can't wrestle and OVW wrestlers can wrestle unlike WWE Divas


---
Posted By: WebmasterFF
Date Posted: 18/August/2005 at 17:35
---
another worthwhile comment brought to you by Undertakerfan! Thank you for lowering my intelligence with that act of stupidity.
---
Posted By: admin
Date Posted: 30/August/2005 at 19:25
---
getting back to the topic.........
by Ray Haywood @ 12:30:00 PM on 8/28/2005



I just thought I would send one more item about the ROH show in Buffalo last night. After the show, there were a dozen or so fans waiting for wresters to come out of the back to their cars for pictures and autographs. Colt Cabana came out looking real tired and worn out after his match. A fan asked him for an autograph and a picture and he agreed. Just as he was about to sign, Homicide jumped him from behind. Gabe Sapolsky was right behind him, camera in hand, so obviously it is a setup for an angle.

I have to say it was one of the coolest things to see happen as a wrestling fan. We were all caught completely off guard, and depending on who you believe, so was Colt. I'm pretty sure he was working all of us but he kept mumbling how mad he was and that neither Cary Silkin nor Gabe told him that was going to happen. Overall though, it was and awesome show, and that was a really cool way to end the night.

that is up there as one of the best wrestling stories of the year. just imagine if you was the startled fan. one minute your asking for an autograph. and the next minute your involved in an angle. obviously the fan would have been inadvertently involved. afterall they wouldnt want a massive fan to be involved incase he joined in an kicked the wrestlers ass.



-------------

---
Posted By: The Phylth
Date Posted: 07/October/2005 at 16:48
---
i love ring of honor, where most companies copy what theyve seen before, ROH sets a new standard over here in the west where wrestling is its priority & has the code of honor which gives sportsmanship element to it.
ROH is the new ECW, its the underdog but everyone knows its the better product, smaller is definately better (in the wrestling world ofcourse!).
phyl
---
Posted By: Samoa Kev
Date Posted: 02/January/2006 at 14:42
---
sentryofdoom wrote:
One has to wonder: Is the WWE underwriting the Ring of Honor? If they did, it would easily be one of the smartest investments they made. Not only could they trigger storylines from it, but it could also feasibly be a place where they could run a PPV with the Ring of Honor, and use this organization to compete with TNA on their own level.
It would be nice Sentry but I think if that were the case then they would never have sat back whilst all ROH's top guys went to TNA, having said that they were underwriting ECW and a lot went to WCW so who knows? Probably not though.
---
Posted By: admin
Date Posted: 03/February/2006 at 19:14
---
RING OF HONOR AND LOW KI SEVER ALL TIES


by Mike Johnson @ 7:01:00 AM on 2/3/2006


Ring of Honor and Low Ki, the initial face of the company and first ROH champion, both issued statements early this morning announcing that the two sides would not be working together in the future.

On his official website, http://www.low-ki.com/ - Low-Ki.com , Ki wrote, "It is with great regret that I will not be participating in future Ring Of Honor events. Unfortunately, terms and conditions cannot be agreed upon and will end business altogether. My apologies for any inconvenience towards the fans of this company and who have supported me in throughout my tenure as a member of the company."

ROH booker Gabe Sapolsky soon followed up on the http://www.rohwrestling.com/ - ROH message board , commenting, "There has been a disagreement in business arrangements between Low Ki and ROH management. Low Ki has canceled all his ROH bookings as stated in a headline at Low-Ki.com. We will announce new matches for the ones that Ki has already been advertised in next week. This will mark the end of Low Ki in ROH. We are sorry things turned out this way and apologize to the ROH fans for the lineup changes."

Ki, who has butted heads with Sapolsky in the past, was booked for several main events including 2/11 in Long Island, New York vs. Roderick Strong, ROH's ECW Arena debut on 3/11 (Ki & Christopher Daniels vs. Bryan Danielson & Samoa Joe) and a reprisal of the first ROH main event (a Three-Way with Bryan Danielson, Ki, and Christopher Daniels) on 4/22. Whatever plans were already in motion, ROH will have to start from scratch and rebook. Given the time this story is going to press, it's impossible to contact either party for comment, although I suspect given the wording of the statements that neither side will be interested in elaborating.

When Ring of Honor first debuted in February 2002, Ki was the top draw and star for the promotion. He was the first ROH champion as well. A disagreement between he and Sapolsky led to his departure from the promotion. He returned several months later at ROH's Second Anniversary show. Ki departed again after the Rob Feinstein NBC situation, publicly distancing himself from the company in statements made on his website. He returned to ROH in July 2004, turning heel on Samoa Joe, and had been working alongside Homicide as the two main forces in the Rottweilers. He had major feuds with Christopher Daniels, Samoa Joe, Jay Lethal, and Bryan Danielson (among others)during his tenure with the company. A December 2005 singles bout against NOAH's KENTA at Final Battle 2005 was massively praised and is just starting to make the rounds as it was released on VHS and DVD by ROH.

http://www.low-ki.com/ - Low-Ki.com lists Ki as working regularly for Pro Wrestling NOAH in Japan as well as competing on 4/8 in the tenth annual ECWA Super 8 tournament in Newark, Delaware. Ki won the 2001 edition of the tournament.

in the space of two days ROH have now lost abyss and low ki. losing low ki is the hardest of the two to take though. they have enough tna talent to not miss abyss. but low ki was the corner stone of ROH. like angle is for wwe. he will be missed but could end up in tna now. ring of honor seem to be losing it abit. instead of trying to get a tv deal ane becoming a viable number 3 promotion.



-------------

---
Posted By: The Phylth
Date Posted: 04/February/2006 at 15:13
---
low ki has always been a bit dodgey cuz i met him at the 1pw show back in october & he was abit mean to me & short tempered. hes an ace wrestler but prob not a nice guy socially. also i thought he was having problems with tna also due to having some backstage heat with some of the guys?

phyl



-------------
That wrestling guy from Stoke-on-Trent !
---
Posted By: admin
Date Posted: 11/March/2006 at 16:09
---
Ring Of Honor is very pleased to announce that NWA Champion Christian Cage is heading to ROH for one night only. Christian will see action inside the ROH ring on Friday, May 12th in Long Island at Sports Plus Entertainment. This will be your only chance to see Christian Cage compete inside a ROH ring. ROH will sign him against a top competitor. We'll have more news on this in the upcoming weeks. Tickets for this event are on sale now at ROHwrestling.com, by calling 215-781-2500 and at Ticketmaster outlets.


wonder which star they will sign up to job to christian cage. it is a huge coup for ring of honor to have the tna world champion on the card for the night. maybe something more will come of it where the two companies work together more closely for many more dream matches. ring of honor should try and take ECW place as the number 3 promotion and get a tv deal.



-------------

---
Posted By: Crazy Brit
Date Posted: 11/March/2006 at 16:14
---
Lance Storm perhaps?

-------------



Thanks to the Pimp for the Kickass Sig



---
Posted By: dave_ecw
Date Posted: 25/March/2006 at 11:06
---
cant wait to see KENTA and MARUFUJI in ROH should be great. A lot of my mates think ROH is going down hill but i disagree as it looks stronger than ever after the CZW angle. Storm, NOAH guys , Dragin Gate equals some good shit cant wait.

-------------


---
Posted By: admin
Date Posted: 05/July/2006 at 10:10
---
Ring Of Honor Latest News
Next Two Liverpool Matches Announced


It's great news for Ring Of Honor that on the first ever tour of England they are going to get the biggest ever attendance anywhere. Goes to show the UK wrestling scene is better then ever. Even more amazing that they have sold out 2 months in advance and with no TNA talent on the card (due to being too close to the TNA PPV). Apparently plans are already in place to come back next spring. Hopefully with more dates around the country and planned so TNA guys can wrestle on the show.



-------------

---
Posted By: Crazy Brit
Date Posted: 08/July/2006 at 11:06
---
Going into town on Monday to try and get a few tickets, if anyone wants one let me know and I'll try and get you one

-------------



Thanks to the Pimp for the Kickass Sig



---
Posted By: Ecstatic Apathy
Date Posted: 16/July/2006 at 18:18
---
ROH Cage of Death results from Saturday the 15th, taken from the roh message board at http://www.rohwrestling.com - www.rohwrestling.com

Delirious forced Seth Delay to tap out with a Crossface after hitting a splash from the top rope to Delay's back as he was on his hands and knees.*Prince Nana came out and announced he had a huge surprise joining the Embassy, which turned out to be the returning Sal Rinauro. Rinauro got on his hands and knees, acting as a footstool for Jimmy Rave.

Jimmy Rave & Sal Rinauro defeated Colt Cabana & Jay Lethal after Rinauro superkicked Cabana and Rave speared him. Lethal was a last minute substitute for Jay Fury, who injured his ankle a few nights ago. He had a new look with longer hair and a white robe.
ROH Pure champion Nigel McGuiness defeated Roderick Strong, countout. They did a lot of matwork early which the CZW fans crapped on. They teased a countout with Strong but he got back to the ring at 19. There were a lot of stiff chops and moves with the crowd getting into it as the bout went on. They battled up the aisle, where Nigel DDT'd Strong. They battled to make the count back to the ring. Strong went to return but Nigel grabbed his leg and pulled him back, winning by countout. The finish wasn't loved by the crowd but the match was great.
ROH Commissioner Jim Cornette came out to address the fans. He said that the new ECW proved that Vince McMahon and his brain surgeons could screw up a wet dream. He said it also proved that ROH is the only hometown promotion in Philadelphia. He said that he had a few announcements. KENTA will challenge Bryan Danielson for the ROH champion on 9/16 in NYC at the Manhattan Center. KENTA will also appear on the Philly return on 11/4.

Cornette then turned his attention to CZW, saying everything is going to be settled tonight. He said it all comes down to the Cage tonight and that's why JJ Dillon will be ROH's Coach tonight. He said it's 5 vs. 5 tonight and he wants Homicide to be the 5th guy but Homicide had three demands and Cornette said that would give him too much power, so there are others who would love to defend ROH.

ROH champ Bryan Danielson came out. He said that Cornette keeps asking for Homicide because he's the "CZW Kiler" but no one has beaten Danielson. He told Cornette to pick him because he doesn't need chairs because he can tear tendons and pop elbows. He asked to be put on the team and said he doesn't need any favors in return. Cornette said he agrees and said he's got spot #5 on Team ROH.
The Briscoes defeated Irish Airborne in a really fun back and forth tag match. They did stereo shooting star presses to the floor at one point.
AJ Styles pinned Davey Richards with the Styles Clash in a good match. The crowd seems burnt out from the heat in the building.
ROH champion Bryan Danielson defeated Sonjay Dutt, representing CZW via referee's decision after a belly to back suplex off the top followed by a series of elbow strikes to the face. When Dutt didn't defend himself, the referee stopped the match. Danielson was announced as the "CZW Killer" after the match. The fans chanted "Don't come back" at Dutt.
Cage of Death Match:

There are two ladders, two tables wrapped in barbed wire, and several trash cans in the ring. JJ Dillon won the coin toss so ROH has the advantage as the entrances will be done War Games Style.

The first men in are Samoa Joe (ROH) and Claudio Castagnoli (CZW). Joe hit a flying forearm out of the ring on Claudio, then kicked a trash can into his face. BJ Whitmer (ROH) was third man in. ROH beat down Claudio.

Chris Hero (CZW) was out next. CZW took control. Bryan Danielson was the fifth in and cleaned house. He dropkicked Hero while Hero was on the top rope. He called for Joe to hit a muscle buster on Hero, but then clipped Joe's knee and attacked him (they have a ROH title match next month). Danielson walked out of the match while Joe was carried out.

Nate Webb was next out for CZW and all three destroyed Whitmer for several minutes. Adam Pearce hit the ring for ROH and took the fight to CZW but they were overcome. Necro Butcher joined the fight for CZW. They continued the assault on Pearce and Whitmer.

Ace Steele hit the ring for ROH and laid out CZW with a cowbell. CZW continued to beat down ROH. Hero began to antagonize the crowd on the mic and fans began throwing a lot of bottles and garbage in the ring. Hero said he had someone who hated him as his last partner because that person hates ROH fans more then he hates Hero...CZW's Eddie Kingston. CZW continued beating ROH, five on three.

Kingston chopped Hero in error and they started getting in each other's faces shoving the other. Homicide's music hit and the place went insane. Homicide slammed a piece of wood over Kingston's head. He laid out CZW until Necro hit him with a chair. Necro charged him but Homicide tossed tacks on the mat and Necro ran across them barefoot. Homicide tossed forks to Team ROH and they went to town on CZW.

Steele dove through the ropes but Kingston moved and Steele crashed through a table that was standing upright. Webb took a bump on thumbtacks. Lots of weapon shots. Homicide hit an Ace Crusher through a chair on Hero. Pearce hit a top rope elbow on Webb for a near fall. Hero teased falling through a table wrapped in barbed wire but was knocked past it, into the Cage. Whitmer hit an Exploder on the floor onto a trash can on Kingston.

Hero and Pearce battled to the top of the cage. Castagnoli jumped from the top to the cage and hit a side Russian Legsweep off the top through two tables on Pearce. Hero hit a moonsault into the cage on everyone. Homicide missed a running senton. Whitmer hit a brainbuster onto a chair on Hero, but Necro hit him with a chair to break it up. Homicide and Whitmer hit a double belly to back suplex on Necro, who hit the back of the chair with the back of his head. They tried to toss Necro out of the ring onto the barbed wire table but he escaped. Whitmer put Necro on his shoulder and dove backwards through the barbed wire table.

Homicide brought a barbed wire board in from under the ring. Webb tried to get him with a chair but Homicide clotheslined him. Homicide hit the CopKilla onto the barbed wire board and scored the pin for Team ROH.
Jim Cornette came out and told the ROH staff to take the garbage wrestlers and drag out the trash. Cornette asked Dillon, Pearce, and Homicide to stay at ringside. He thanked Dillon for leading ROH to victory and thanked Pearce for being his eyes and ears when he was dealing with knee surgery. Cornette thanked Homicide for stepping up and said he knew Homicide would do what needed to be done for his home promotion. He said Homicide has his three wishes. The fans chanted, "Low Ki."

Homicide said he wants Steve Corino in a ROH ring. Cornette said he would make it happen. Homicide said he wanted a ROH title match, and Cornette said he got it. Homicide then said he wanted Low Ki reinstated. Cornette said that he has a problem with that because Ki knocked his tooth out. Cornette said he promised he would do something for Homicide, not Ki, and Ki will never be back as long as Cornette is back. Homicide said that Cornette was a liar because he's not giving him what he wants.

Cornette said he's not going to do it and asked if he was Homicide or "Homocide" because he wanted his gay lover. Homicide spit in Cornette's face. Pearce hit Homicide and Cornette maced him. Dillon and Pearce handcuffed Homicide to the corner. They maced Julius Smokes as he tried to climb the cage. Cornette began whipping Homicide with a strap as the ROH staff tried to get in the ring to end the show.


Notes: There are 1,000-1,100 fans in attendance including some CZW fans jeering the ROH fans...Trent Acid is backstage....They will be using the oversized Cage of Death that CZW debuted last December tonight in the main event.

---
Posted By: admin
Date Posted: 04/January/2007 at 17:20
---
ROH head booker Gabe Sapolsky was on Dave Meltzer's Wrestling Observer Live radio show over the weekend. Here are some tidbits from that interview :

- Bryan Danielson will be out of action until at least May 2007. Danielson is scheduled for a MRI on his shoulder, and will try to avoid surgery. Danielson believes rest will heal the injury, but Gabe feels that Danielson will eventually need surgery.

- Gabe has no plans to use "Sweet and Sour" Larry Sweeney as a wrestler.

- Claudio Castagnoli will continue to work for Ring of Honor in 2007. Despite signing a WWE developmental contract, he is still taking indy bookings until March.

- ROH will start to run shows at the Manhattan Center every 2 or 3 months in 2007.

- Gabe says ROH currently has a strong relationship with TNA and even stronger ones with Pro Wrestling NOAH and Dragon Gate.

- ROH most likely won't be running in new U.S. cities in '07. They will for now concentrate on the markets they are currently in.

- Jimmy Rave and The Briscoes are expected to get big pushes in 2007.

Maybe he should have been asked why he's had for months signups to the official ROH forum disabled, just because long term ROH fans don't like the company growing with new fans. I don't get how Castagnoli can keep working there under a WWE contract. Maybe Vince is secretly funding ROH. It's a shame Danielson had to drop the belt after over a year. But Homicide carrying the company is a great choice, that is fresh. Be even better if TNA allow Homicide to carry the ROH main belt with him, when with LAX.



-------------

---
Posted By: badguy
Date Posted: 27/January/2007 at 03:32
---
This is one reason I think ROH should have its own section, because ROH has so many topics in this indy bit it will be fitting to give ROH its own part here as they are the third top company in America behind WWE n TNA.
Doug Gentry, who was one of the main people behind the Ring of Honor promotion when it first started along with Rob Feinstein and Gabe Sapolsky, passed away earlier this morning at the age of 34.

Early reports indicate that Gentry suffered a severe heart attack at about 3:00am last night that turned out to be fatal. He had been suffering from heart disease and was in need of a replacement heart valve.

Gentry was the "on-paper" owner of Ring of Honor and RF Video after the Rob Feinstein scandal a few years ago. When Cary Silken stepped in to purchase the company and complete ownership of ROH from Gentry (who Feinstein transfered his stock to), he then no longer became part of the company. Gentry and Feinstein continued to work together with RF Video until his unfortunate passing.

On behalf of the entire staff of WrestleView.com, we would like to send out out condolences to the family and friends of Gentry during this very hard time.

R.I.P Doug Gentry. He was one of the founding fathers of ROH and its a shame he no longer is with us. Another personality of the wrestling business has gone to Heaven.



-------------

---
Posted By: admin
Date Posted: 27/January/2007 at 13:26
---
Another sad wrestling related death this year. His work for ROH will never go unapreciated. When all the shit to do with Feistein came out it was Gentry who saved the company from meltdown. He got the company over all the bad press, and look how much they are thrieving now. ROH will probably do something to remember him by at the next show they do. 34 is no age at all to die. Look how he stuck by Feinstein when others seemingly wouldn't. Heart disease is one of them things that can just happen for no reason. My thoughts are with his family.

-------------

---
Posted By: badguy
Date Posted: 09/February/2007 at 00:27
---
According to the Wrestling Observer Newsletter, Doug Gentry, the former Ring of Honor president who passed away at the age of 34 on 1/26, had been ill for some time and didn't take care of himself. In addition, he had drug issues and had been losing weight and looking lethargic. He would refuse to the see the doctor and dentist, and missed appointments for his antibiotics as he had a serious heart infection. -----------------------------------------------------------------------

It goes to show u that u should always take care off yourself when u are sick, its a shame Doug had drug problems and refused to fix it, oh well Heaven has just gotten a promoter. I feel sorry for his family and friends, RIP Doug.



-------------

---
Posted By: admin
Date Posted: 09/February/2007 at 13:04
---
How many times do we fans have to keep saying the same things where wrestling deaths are talked about ? It's getting to the point now that their is a fine line between me caring about a wrestling death, and not caring about one. Guys in any part of the wrestling business need to look after themselves better. Back in the 80s and even 90s deaths were not as common. But now seven years into a new century, guys should be thinking to themselves "I don't want to die young like so many before me". The current people in the business are not learning from the mistakes of the people before them.

-------------

---
Posted By: dsmith
Date Posted: 10/February/2007 at 21:50
---
TNA actually informed Ring of Honor late last year that they would no longer allow Samoa Joe to be a ROH regular. It is now believed Christopher Daniels, Austin Aries, and http://www.gerweck.net/homicide.htm - Homicide won't be ROH regulars by year's end.
---------------------------------------------------------------------------------------------

I guess TNA want to do serious business for these three guy's thus the reason they want them to appear less on ROH by the end of the year.

Though, it is also good for the future of Ring Of Honor, becuase we will see more new guy's getting chances to shine and to prove themselves.
---
Posted By: admin
Date Posted: 11/February/2007 at 11:50
---
This is something TNA should have done ages ago. Now the ROH fans who don't watch TNA will tune in so they can continue to see their favourite wrestlers. Whilst TNA become a much more serious company by making their wrestlers much more exclusive. That makes them look serious at being something in the business. TNA need to stop their wrestlers doing anything other than TNA work. And ROH know in advance that they need to make new stars this year. The TNA guys will do some serious jobbing before they leave.

-------------

---
Posted By: badguy
Date Posted: 16/February/2007 at 05:15
---
Here is a quick update for TONIGHT's event at the Manhattan Center, just a block from Madison Square Garden in the heart of Manhattan.

We are sorry to report that Davey Richards will not be able to wrestle on tonight's event due to an injury he suffered in training. We assure you that there will be a top quality replacement for Richards in the Four Way Fray.

Everyone at ROH is so proud to kick off the Fifth Year Festival at the Manhattan Center. The New York City fans have meant so much to ROH since the very first show. The NYC fans who used to take the bus trips and drive to the first Philly shows spread the word and created the buzz that made ROH grow.

New York City saw ROH's historic and memorable First Anniversary Show at the legendary Elk's Lodge in Queens, NY. Manhattan has become the place to be to witness ROH live. The first Manhattan event, "Manhattan Mayhem" in May of 2005, set a new standard for excellence. Since that time Manhattan has hosted one must see show after another including "Joe vs. Kobashi" and "Glory By Honor V: Night 2" (Wrestling Observer show of the year for 2006). The thing that made these shows so special was the atmosphere created by the rabid NYC fans.

We are honored to kick off the 5th birthday party in NYC. You better believe that the party will be hot all night at the Manhattan Center. Tickets will be available at the door tonight. Here is a quick look at all the info you need to know:

February 16, 2007- 8:00 pm belltime
Manhattan Center (Grand Ballroom)
311 West 34th St.
New York, NY 10001
(212) 279-7740

Tickets will be available at the door on the night of the show!!!


World Title Match
NYC's Homicide, with Julius Smokes, defends vs. Jimmy Rave

Dream Match
Samoa Joe vs. Takeshi Morishima

ROH World Tag Team Title Match
Christopher Daniels & Matt Sydal, with Allison Danger, defend vs. Austin Aries & Roderick Strong

Tables Are Legal Match
BJ Whitmer vs. Brent Albright

Grudge Match
Delirious vs. Adam Pearce with Shane Hagadorn

Four Way Fray
Jack Evans vs. Shingo vs. Jimmy Jacobs with Lacey vs. ???

Tag Team Bonus Match
Jay & Mark Briscoe vs. Nigel McGuinness & Colt Cabana

SHIMMER action with Sara Del Rey, Allison Danger and Daizee Haze

You've been with us for five years NYC and now its time to party!!!

Check ROHwrestling.com tomorrow for a day of the show update for the Saturday event in Philadelphia including new matches!!! --------------------------------------------------------------------------------------------

The card itself sounds off the charts, I really believe if ROH had a TV deal, I'd assure u that ROH would do much better than WSX and within a few weeks would do better than TNA, ROH has the talent and has the skills to very well be a threat to WWE if they were on television.



-------------

---
Posted By: admin
Date Posted: 16/February/2007 at 14:18
---
The owner of ROH does not have the balls to step up though and is happy being small time. A problem i have with ROH is how every card seems to have a title match on it. How about people earn the right to face the champion ? Less is more in my opinion. The card of action doesn't look too bad to me. Shame they cannot sell it out though. This year is make or break for them. They need exclusive stars of their own which are capable of selling out ROH events (something that doesn't always happen now with TNA guys on the card).

-------------

---
Posted By: The Phylth
Date Posted: 28/February/2007 at 14:54
---
who here is goin to the ROH liverpool shows this year?

-------------
That wrestling guy from Stoke-on-Trent !
---
Posted By: admin
Date Posted: 28/February/2007 at 18:13
---
phyl woodvine wrote:

who here is goin to the ROH liverpool shows this year?

I would love to go but Webby never seems up for it. Plus the rest of the people i know like the bright lights of WWE instead. Shame because watching the last ever Samoa Joe match in ROH would be a honour (pun not intended). It would have been a chance to meet some of ya on the sunday show and have a few drinks. Check out the thread about the Liverpool shows to see if anyone is going.



-------------

---
Posted By: The Phylth
Date Posted: 01/March/2007 at 12:56
---
alrate. u shud get ur ass up to doncaster & watch sum 1PW too - we're all wrestling fans aint we so lets see sum wrestling (not wwe tho)

-------------
That wrestling guy from Stoke-on-Trent !
---
Posted By: admin
Date Posted: 07/April/2007 at 14:58
---
Is it just me or as ROH taken backwards steps as well. I can just about take their small venues, bad lighting, bad sound, no television deal and no PPVs rules. That is even though I think they should be more out there. What I don't like is the real bad booking. Having Homicide as the champion for only a handful of defences after spending half a year going after the belt was lame. I thought at start it was so they had their own champion not linked to TNA. But now they have brought back a lot of TNA guys to the roster (to probably replaced injured guys like Danielson and Jacobs) so it doesn't make sense.

-------------

---
Posted By: Capone
Date Posted: 07/April/2007 at 19:42
---
I was real mad that Homicide got that short of reighn! I believe he should of got a hell of longer reighn then that. I really do hope he gets another reighn or Cabana gets the title before he leaves

-------------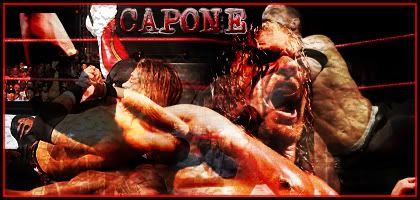 ---
Posted By: admin
Date Posted: 04/May/2007 at 19:27
---
May 5th: The entire wrestling world is buzzing about the announcement of ROH going on pay-per-view this July. The first PPV taping will be on May 12th in Manhattan. There are still a few seats remaining at ROHwrestling.com or by calling 215-781-2500. This is your chance to be part of history. A list of the talent appearing on May 12th is at the end of this ROHwrestling.com Newswire. Starting this July you can catch ROH's two hour PPV on Dish, iN Demand and TVN. This means that besides DirectTV subscribers, ROH will be available in 99.9% of the homes with cable, including Verizon and AT&T. The word on DirectTV is that "we're working on it." This is the most exciting time in ROH history. The best part is that ROH will not have to change the product you've seen over the past five years when we go on PPV. The pure ROH product is coming to PPV and you can be at the first tapings on May 12th in Manhattan. Get your tickets before it's too late!!!

May 5th: Attention fans in Hartford, Connecticut and New England. ROHwrestling.com is now offering $10 tickets for this Friday's event at the very convenient to get to CT Expo Center in Hartford, CT. This offer at www.ROHwrestling.com is only good until Monday at 10pm. This means you can see Jay & Mark Briscoe defend the ROH World Tag Team Titles against Takeshi Morishima & Nigel McGuinness, KENTA returns to take on Delirious and Matt Sydal vs. Naomichi Marufuji plus several other big matches for only $10. Can you really pass that up? The rest of the Hartford card will be announced by Monday morning if not sooner at ROHwrestling.com.

May 5th: We are sorry to report that Homicide and Austin Aries will no longer be able to appear on ROH events effective immediately. We apologize for the lineup changes. We are very pleased to report that former ROH World Champion Bryan Danielson will now return to ROH one month earlier than planned. Danielson has been added to the May 11th event in Hartford and May 12th PPV taping in Manhattan.

May 5th: ROH World Champion Takeshi Morishima has been added to the June 8th Boston and June 9th Philadelphia events. We'll have news on his matches soon. You can get tickets to both these events for only $10 until Monday night at ROHwrestling.com. Nothing can beat a ROH ticket for only $10 so take advantage of the sale now!!!

May 5th: The Big 10 sale is back at www.ROHwrestling.com featuring over 70 ROH show, Best Of, Straight Shootin' & Secrets Of The Ring DVDs and live event tickets for 5/12 in Hartford, 6/8 in Boston and 6/9 in Philly for only $10. Act now because the sale is only good until Monday night. New at ROHwrestling.com is "Fifth Year Festival: Finale" featuring Samoa Joe's final ROH match and complete farewell as he takes on Homicide. Plus a one time only brother vs. brother classic with Jay Briscoe vs. Mark Briscoe; Nigel McGuinness vs. Jimmy Rave in a brutal Fight Without Honor; Shingo & Naruki Doi vs. Davey Richards & Roderick Strong; Matt Sydal vs. PAC; Colt Cabana vs. Delirious; BJ Whitmer vs. Jimmy Jacobs in a wild and bloody Falls Count Anywhere Match; Sara Del Rey & Allison Danger vs. Jetta & Eden Black plus more!!! This is a must for any ROH DVD collection.

May 5th: May 12th is it. Here is the talent you will see on May 12th in Manhattan. Get your tickets now before it is too late:

-ROH World Champion Takeshi Morishima
-ROH World Tag Team Champions Jay & Mark Briscoe
-"American Dragon" Bryan Danielson
-NOAH stars KENTA and Naomichi Marufuji
-No Remorse Corps of Roderick Strong, Davey Richards & Rocky Romero
-Jimmy Rave
-Delirious
-Claudio Castagnoli
-Kevin Steen & El Generico
-Matt Sydal
-Daizee Haze
-Nigel McGuiness
-Adam Pearce
-Brent Albright
-BJ Whitmer
-Resilience member Erick Stevens
-Sara Del Rey
-Larry Sweeney & Tank Toland

May 5th: There will be lots of huge news all this week in the ROHwrestling.com Newswire on the PPV, Hartford, Manhattan and other upcoming shows. Keep checking back every day!!!
This newsline is full of good stuff. Going to a show for $10 is what I call value for money. Look at the list of talent they have performing for them as well. Over 70 DVDs are now on sale. With the cheaper than usual price you would hope people that haven't checked out the product before will do. I wonder how much longer Kenta can perform for them for. ROH need guys like him for the name power. Our very own Nigel McGuiness is going to get some good airtime at last now


-------------

---
Posted By: devilkin07
Date Posted: 09/July/2007 at 12:22
---
great! roh fucking owns! i just recently started watching more of thier events and i am loving it! it says from july, but i dont know when, ive been looking for thier first ppv but havent found it as of late.
hopefully it wont take too long!


-------------
Qouth the draven, nevermore.
---
Posted By: ecmulder
Date Posted: 14/July/2007 at 20:24
---
I wish ROH was on TV or something, because I haven't seen it
and it sounds like a hell of a show.

-------------
2007 Best Variety Poster
16th Member of the Mellenium Club
17 Time TUP Hardcore Champion
---
Posted By: Curly
Date Posted: 14/July/2007 at 22:37
---
roh is really good theres a channel on my rogers box called fight and there always showing RoH im going to buy it when i get enuff money. but i have seen roh shows before there great

-------------
http://imageshack.us" rel="nofollow">
---
Posted By: Suicidal Dragon
Date Posted: 15/July/2007 at 00:47
---
ecmulder wrote:

I wish ROH was on TV or something, because I haven't seen it
and it sounds like a hell of a show.

You can always buy DVDs, man.



-------------

---
Posted By: GTGM
Date Posted: 29/July/2007 at 12:52
---
ecmulder wrote:

I wish ROH was on TV or something, because I haven't seen it
and it sounds like a hell of a show.
Order a DVD they're pretty cheap. Find a buyers guide or something to help you.
Also hopefully ROH won't be on TV for a while because if it were on TV that would pretty much start the death of it and Gabe knows it.
---
Posted By: devilkin07
Date Posted: 29/July/2007 at 17:41
---
ecmulder wrote:

I wish ROH was on TV or something, because I haven't seen it
and it sounds like a hell of a show.

you can also doadload it like i do. it usaully takes awhile and i watch events late, apart from the ppvs, the first roh ppv was only a few days late, the dvds get unloaded aswell so i check every now and again and if i see them there i download them. the last few events ive seen rocked so much ass. i love roh!



-------------
Qouth the draven, nevermore.
---
Posted By: The Phylth
Date Posted: 31/July/2007 at 08:23
---
ive been watching ROH for quite a while now since it started on the wrestling channel a few years back & i can honestly say that i do love it.

i have to put people right tho, ROH isnt a new fad or the new hot thing or even the new ECW - ROH is just what wrestling is meant to look like when its done properly.



-------------
That wrestling guy from Stoke-on-Trent !
---
Posted By: admin
Date Posted: 31/July/2007 at 13:12
---
July 30th: Congratulations to Claudio Castagnoli on winning the "Race To The Top" tournament last weekend. Castagnoli defeated El Generico in a classic finals. Castagnoli is now preparing for his first shot at the ROH World Champion as he takes on Takeshi Morishima on 8/10 in Boston. We will have much more from Claudio and the "Race To The Top" tournament in this week's ROH Video Wire.

July 30th: Bryan Danielson captained the team of Austin Aries, Matt Sydal and Jay Briscoe in a wild $10,000 Tag Team Challenge last Saturday. All three wrestlers and Larry Sweeney are currently trying to locate Danielson as Danielson left the building with the winning check immediately after the match. We'll keep following this story right here in the ROHwrestling.com Newswire.

July 30th: Two more big matches have been signed for the first night of "Death Before Dishonor V" weekend on 8/10 in Boston at the beautiful and conveniently located Reggie Lewis Track & Athletic Center. The $10,000 Tag Team Challenge saw Danielson try to steal the pinfall from Matt Sydal by pushing Sydal off the top rope. Sydal had super agent Larry Sweeney negotiate a match. Boston on 8/10 will witness Matt Sydal vs. Bryan Danielson!!! Get tickets now for only $10 at ROHwrestling.com.

July 30th: There is now a big $10 sale at www.ROHwrestling.com on ROH DVDs and live event tickets. If you are new to ROH this is a great chance to save big money on some of the most important shows in ROHwrestling.com. To add to the savings everything at www.ROHwrestling.com is also now 10% off. This gives you a chance at a double saving sale!!! We know you need the most bang for your live entertainment dollar this summer so we are offering tickets to the following shows for only $10:
-8/10 in Boston (Jay & Mark Briscoe vs. Kevin Steen & El Generico in a Non-Sanctioned Boston Street Fight)
-8/11 in Philadelphia (Austin Aries, Delirious, Matt Cross & Erick Stevens vs. Roderick Strong, Davey Richards, Rocky Romero & Matt Sydal in a Non-Sanctioned Philadelphia Street Fight)
-8/24 in Hartford (Caged Rage featuring Briscoes vs. Steen & Generico as well as Jack Evans vs. Strong in STEEL CAGE matches)
-9/14 in Detroit (See ROH World Champion Takeshi Morishima, ROH World Tag Team Champions Jay & Mark Briscoe with much more to be announced this week)
-9/15 in Chicago (ROH's 3rd PPV taping!!!)
-Act by Thursday night to take advantage of these big savings at ROHwrestling.com.

July 30th: Nigel McGuinness and Chris Hero have had problems since "All Star Extravaganza III" last March in Detroit. Now they will meet again in Boston, but with a different twist. August 10th in Boston will see the Pure Title Rules brought back for the first time in almost a year. It will be McGuinness vs. Hero under Pure Wrestling Rules meaning each athlete gets 3 rope breaks to stop a pin or submission attempt, there will be a 20 count on the floor and no closed fists.

July 30th: Check the ROHwrestling.com Newswire tomorrow for new matches for 8/11 in Philadelphia.

July 30th: We will have another big match to announce for 8/10 in Boston later this week. You can witness this huge show live for only $10 if you act by Thursday night at ROHwrestling.com. Can you really find a better deal than this huge show in a first class, air conditioned building for only $10? Check out the current lineup:

Ring Of Honor
August 10th, 2007- 8:00 pm belltime

Roxbury Community College
Reggie Lewis Track and Athletic Ctr
1350 Tremont St
Boston, MA 02120
"Death Before Dishonor V: Night 1"

Tickets are available at www.rohwrestling.com or www.Tickets.com as well as calling 215-781-2500.

Non-Sanctioned Boston Street Fight
Jay & Mark Briscoe vs. Kevin Steen & El Generico

ROH World Title Match
Takeshi Morishima defends vs. Claudio Castagnoli

Grudge Tag Team Match
Austin Aries & Erick Stevens vs. Roderick Strong & Rocky Romero

Pure Wrestling Rules
Nigel McGuinness vs. Chris Hero with Larry Sweeney, Sara Del Rey, Tank Toland & Bobby Dempsey

Special Attraction Match
Bryan Danielson vs. Matt Sydal with Larry Sweeney, Sara Del Rey, Tank Toland & Bobby Dempsey

Special Challenge Match
Jack Evans vs. Davey Richards

SHIMMER #1 Contender's Match (Winner Receives Title Match On 8/11)
Lacey vs. Daizee Haze

Plus more to be announced with: Brent Albright; Delirious; Matt Cross; Jigsaw; Eddie Edwards and others!!!

Any chance maybe that Castagnoli will win the belt? I reckon it would be a good title change for a guy that one point was WWE bound. Mcguiness agains Hero will be a fun match. My money would go on Nigel getting the pure rules win there. I read somewhere that Misawa was coming to Ring Of Honor in November. That's a great coup for the company and will help them no end in the far east market. We need more ROH talk and fans on here. The promotion is being noticed as much as it should.



-------------

---
Posted By: SKITCOMIC
Date Posted: 31/July/2007 at 15:11
---
If they keep going like this they will have their own topic on the main page.
---
Posted By: devilkin07
Date Posted: 31/July/2007 at 15:44
---
SKITCOMIC wrote:

If they keep going like this they will have their own topic on the main page.

yeah thats what i was thinking of putting in the sujestions box, cause roh rules, and is getting bigger and bigger. the talent they have, even at the low card is fantastic, recently although i havent seen him win a match, i am still loving the wrestling of lighting mike quackenbush. (did i spell that right?) he just owns! that why i think roh should bring another title in for low-mid carders. like a light heavy weight one or some shit.



-------------
Qouth the draven, nevermore.
---
Posted By: admin
Date Posted: 01/August/2007 at 20:21
---
From Jim Ross website.........
My time these days doesn't allow me to be a student of the Ring of Honor material, even though I wish them well in all that they do and admire what they are in the process of building. Perhaps someday my time will free up to where I can check out their DVDs, which I understand are fun to watch.

I think Ross should try and find the time to check up on it. It would help his long journeys go faster and it would play into his hands. Think about it, how many guys in WWE either on the main rosters or developmentals have been in ROH at some point? A fair number of them and that includes champions like Spanky and London. He could see what guys like Punk, Cabana etc can do with no limits given to them. Watched a funny ROH video today involving Cabana with "Vince Mcmahon" on the front row lol.



-------------

---
Posted By: devilkin07
Date Posted: 29/September/2007 at 22:27
---
Jim Ross Website: The Ring of Honor will have a hard time replicating Mid South Wrestling for many reasons. The fact that Mid South ran a weekly territory with highly placed TV clearances on many network affiliates and the skill level of the talent roster will keep the two promotions separate. Nonetheless, I am one who hope ROH continues to do well and continues to develop solid wrestlers.

roh has some great talent and they always put on a good show. about 50% of the best matches ive seen have been roh matches, the rest is divided between wwe, tna and ecw. i hope to see a weekly show out of roh aswell, but it probally wont happen for a while, they have only just started on ppv and its not a mounthly thing, so things can hopefully only get better.



-------------
Qouth the draven, nevermore.
---
Posted By: SKITCOMIC
Date Posted: 30/September/2007 at 16:47
---
Things can only look up for RoH. It has the talent to make it over TNA. It has the creativity to keep up with WWE. RoH really does RULE!
---
Posted By: devilkin07
Date Posted: 03/November/2007 at 12:46
---
Jim Ross Website:I do not have access nor do I seek access to the "WWE's radar" as to who they are scouting or not. I also am not familiar with Larry Sweeney. If Larry doesn't wrestle on Raw, play football, or eat at J.R.'s, he most likely, in all due respect, isn't on my "radar." However, one has to assume that the WWE is scouting the ROH on a regular basis. Why wouldn't they be?? It makes sense for the WWE to thoroughly understand what is going on in the Ring of Honor.

yeah but most the guys there i wouldnt want to see in wwe, cause wwe would most likely fuck them up, give them new speacials and gimmicks and sensor everything they could do. the only person that is really good in wwe is cm punk, although i liked him better in roh, he has kind of made it in the wwe, even though he could be so much better. roh for life!



-------------
Qouth the draven, nevermore.
---
Posted By: admin
Date Posted: 03/September/2009 at 21:12
---
According to sources, the future of Ring of Honor will depend on a few things. HDNet is currently shopping footage internationally and the hope is that some new deals will be made. This would be one new key source of revenue along with house show and DVD revenue. If that doesn't happen, the company has been described as being in trouble as DVD sales are down (as they are for wrestling in general). The early success of ROH was mainly, if not all, due to strong DVD sales which saw a sharp decline in the last few years. It should be noted that the company was not profitable as of a few months ago.

In regards to recent reports that Ring of Honor was close to going out of business due to some recent cost-cutting, one ROH source has confirmed the cost-cutting but any predictions of the company's demise seem to be a bit overstated.

* I wish them all the best. They deserve to get some good deals internationally for their footage.

* It would give them much needed funds and help make up the shortfall from the lack of DVD sales.

* Losing a big name like Bryan Danielson will actually save them some money in their cost cutting.



-------------

---
Posted By: bigfloridapimp
Date Posted: 04/September/2009 at 04:16
---
WoW. I am a bit sad that the TUP didn't touch this thread in like 2years... I am upset with myself, so don't jump on me for putting it all on every one else...

RoH has been the one promotion who has been consistent when it comes to making sense and delivering in matches. I am sad that guys like Erick Stevens, Davey Richards, Delirious, and Kevin Steen might be out of jobs... I mean, I might get to see them if they go to Mexico, I get alot of Lucha Libre in Florida. I guess Japan is a legit thought, but I won't see these guys there. I guess it is back to doing the true indies and go to PWG, CZW, ect...


-------------

---
Posted By: JohnKy75
Date Posted: 21/January/2011 at 01:41
---
Ring of Honor

I have no idea what the long term status of ROH is or isn't. I hope for the sake of the talents and the company in general that they survive but it won't be easy w/o weekly TV or so one would think. There again I'm not sure how many folks were watching their weekly show on HDNet but having any weekly TV is better than none at all. ROH has a loyal fan base and ROH staying in business and on the air is good for the genre, in general, in my opinion.

Its def good that JR is up on the troubles of ROH and that he is concerned about the talent there. Im not sure what ROHs ratings are Im sure they arent great or HDNET would have tried to keep the show on the air.



-------------

---
Posted By: Mr Wrestling NO.3
Date Posted: 26/January/2011 at 10:51
---
I think it is still a little early to be talking about the demise of ROH.

They just need to take a step back and build a bit slower. If they can get a new TV deal great, but if not there will just need an aterltive, and will have to hope that their PPV's go on drawing good numbers.



-------------
Lifes what you make it.

I choose to out think people, who are too dumb and pick on the rich.
---
Posted By: admin
Date Posted: 28/November/2016 at 22:28
---
Ring of Honor TV
Taped October 29 in Baltimore, Maryland at the William J Myers Pavilion
Aired in syndication over the weekend, available Wednesdays on Comet TV

The opening video aired and then the broadcast team of Kevin Kelly and Steve Corino checked in. Ring entrances for the opening match took place and the broadcast team hyped the six-man tag match as the main event…

1. Silas Young vs. Kyle O'Reilly. O'Reilly offered a handshake, but Young wasn't interested. Corino and Kelly hyped O'Reilly as the No. 1 contender for Final Battle, yet also labeled this a chance for Young to get right back in the title mix. O'Reilly targeted the left knee of Young. Kelly noted that it's the same knee that Young had surgically repaired two years ago. Young tossed O'Reilly over the top rope and then worked him over at ringside by throwing him into the barricade. [C]

Back inside the ring, O'Reilly went back to work on the left knee. Young came back with a neckbreaker, then pulled O'Reilly into his knee, which Young sold a bit. Young caught O'Reilly with a cutter for a two count. Young set up for his Misery finisher, but O'Reilly avoided it. They traded suplexes and then strikes. O'Reilly caught Young with a boot and both men stayed down, drawing some applause.

Adam Cole walked to ringside and joined the broadcast team, saying he was there to watch O'Reilly choke just as he would at Final Battle. In the ring, O'Reilly caught Young in an armbar. Young rolled over once, but O'Reilly held on until Young reached the ropes to break it. Young hoisted up O'Reilly again for Misery, but O'Reilly escaped it and hit a brainbuster for the win…

Kyle O'Reilly defeated Silas Young.

After the match, Kelly interviewed Young at ringside and said he came within an eyelash of nearly beating Cole and now O'Reilly. Young said he didn't know what Kelly said to him because he was too busy looking at what an adult man is in 2016 (he looked at a fan wearing a Jushin Liger costume). Young said the fans are grown men playing make believe. Young said the guy the fan idolizes is a coward. Young said he faces the music whether he wins or loses, which is more than he can say for Liger. Young said Liger never shows his face because he's embarrassed.

Powell's POV: The broadcast team framed this well by gushing over O'Reilly, yet also making it seem meaningful for Young in terms of being able to get back into the title picture. They told the story of the match nicely by recalling Young's torn ACL. I'm rarely a fan of Young television matches, but this was a fresh matchup and a good win for O'Reilly, who is challenging for the ROH Title at Final Battle. Plus, it was a really good showing for Young in terms of showing that he worked well with one of the top guys in the company. The post match angle was fine, but I'm actually more excited about Young working his way into the upper mix in ROH than I am about his match with Liger at Final Battle.

Backstage, Jay Lethal spoke about facing Cody Rhodes at Final Battle. Lethal said the ROH fans don't care where you've been or who you are related to, they only care about what you can do inside the ROH ring. Lethal said ROH is all about putting two great wrestlers in the ring with the common goal of proving they are the best in the world. Lethal said he's a former ROH Champion with nothing left to prove, then said he'd see what Rhodes has at Final Battle… [C]

Powell's POV: Lethal's delivery was solid and I'm really looking forward to his match with Rhodes. It is a bit odd that Lethal said he had nothing left to prove because he's won the ROH Title. He seems to have backed off in his pursuit of regaining the championship, particularly given how heated his program with Adam Cole was.

A video package with Alex Shelley and Chris Sabin talking about Ladder War 6. Shelley said they've been underdogs throughout their careers. Shelley said they choked. Sabin said scholars will look back and realize that they are the most influential tag team of the millennium. Shelley spoke about how the roster has changed since they started and that's good, but for every incredible talent there are people like The Addiction, The Cabinet, and The Bullet Club who take shortcuts. Shelley said the Bullet Club are incredibly talented, but he doesn't like the way they do things. Sabin recalled how Hangman Page was supposed to be their partner in Michigan, but he ended up wrapping a noose around his neck in front of his friends and family. Shelley said he's tired of getting his ass kicked by Bullet Club. Sabin said they want to comprise a group of people with special abilities. Shelley praised Jay White and Lio Rush…

A graphic touted the main event… [C]

Powell's POV: It was nice to finally hear an extended promo from the Machine Guns in ROH. The only problem is that Sabin came off a bit full of himself as he spoke about how they would be remembered as one of the most influential tag team of the millennium. I've enjoyed their work quite a bit over the years, but that's a bit much.

Christopher Daniels and Frankie Kazarian delivered a backstage promo. Daniels said Ladder War changed him because his strategy is what failed them. He said his best friend reminded him that if you want to establish a legacy, you have to destroy another. He said that's what they are going to do to the Briscoes. Kazarian said they want their titles back, and their legacies to be that they are the best team in ROH history…

Backstage, Colt Cabana and Dalton Castle spoke about their tag match last week not going well. Castle said he misses The Boys not being at ringside. Cabana had a group of guys for Castle to choose from. Castle picked two, and Cabana said, "Do your job, alright?"…

2. Colt Cabana and Dalton Castle (w/knockoff Boys) vs. Preston Quinn and Ken Dixon. Castle hit the Bangarang for the quick win.

Colt Cabana and Dalton Castle beat Preston Quinn and Ken Dixon.

After the match, Castle cut a promo about how they are at the bottom, yet are working their way to the top. Cabana said they have to start all over. He said when he returned to ROH, he came back to be a champion. Colt said he saw Castle and the people love him. Colt said Castle reminds him of himself ten years ago.

Cabana said they are starting at the bottom, so maybe it's in his best interest to do it as a singles competitor. He said he thought they had something, but now he doesn't think they do and would prefer a clean break. Fans booed and Castle was disappointed. Cabana offered Castle a handshake. Castle wanted a hug. The fans cheered. Cabana moved in for the hug and instead knee'd Castle below the belt.

Cabana smiled as the fans booed. Cabana raised his arms and soaked up the boos before leaving the ring. The imposter Boys fanned Castle, so Colt returned and roughed them up. Cabana took one of the feather fans and slammed the handle down on Castle's face. Castle's nose was bloodied. Cabana left the ring while the broadcast team spoke about how shocked they were by Cabana's actions…

Powell's POV: I love it! Cabana has spent most of his career working as a babyface. ROH gave him the big return match against Jay Lethal in Chicago, but it was overshadowed by Bullet Club ruining the main event. It's been pretty much downhill since then for Cabana, so his character is primed for cutting the angry and frustrated heel promo. Colt has always been a good talker as a babyface and I'm really looking forward to hearing his heel mic work. Castle is the perfect guy for him to turn against, as the fans love him. Bring back the real Boys!

3. Matt Taven, Vinny Marseglia, and TK O'Ryan vs. Ultimo Guerrero, Shigeo Okumura, and Hechicero in an ROH Six-Man Tag Title Tournament match. The teams fought in and around the ring before the break. [C] They took another break when O'Ryan had Guerrero down following a kick. [C] Taven performed a big dive onto his three opponents. The new Kingdom members brought Hechicero inside the ring and teamed up for a triple powerbomb move for the win…

Backstage, Jay and Mark Briscoe spoke about facing The Addiction. They said they are offended by The Addiction thinking they can use them to get back on track. Mark said it's nothing but a tuneup match for their own match with the Young Bucks at Final Battle…

Powell's POV: The six-man tag title tournament continues to bore me. I just don't care about the six-man tag titles. They are putting these matches in the main event slot to make them feel more important, but it's just not working. That said, I enjoyed the overall show and the opening match was main event quality.
Topicsadam colejay lethalkyle o'reillyrohsilas youngteam cmllthe kingdom



The show from above is their one hour weekly show that aired last wednesday. You can watch them every week for free through the ROH website and based on this show that is the first of theirs i've watched for a few years it's worth checking out as with breaks taken out it only takes about three quarters of an hour.

Kevin Kelly was good in WWE and Steve Corino in ECW so they fit well together on the announce team. The production quality isn't bad, the video trailers look really professional and it's just a shame the show feels abit rushed because it could do with a second hour.

Plenty of old TNA guys to watch and the most interesting aspect for me was long time comedy jobber Colt Cabana turning heel, so i'll see how his act can go as a serious dude.


-------------

---
Posted By: Mr Member
Date Posted: 30/November/2016 at 16:59
---
I love ROH. Adam Cole is one of my absolute favorites, along with O'Reilly, Fish, Taven(whom I think is a well of untapped potential), Lethal, Jay White, Castle(who may be my main reason to watch), and the Briscoes and the Addiction. Punisher Martinez and Dijak as well

-------------
BECAUSE I'M THE MEMBER...AND I'M.....AWESOOOOOOME!!



Vintage Mr. Member, right there!
---
Posted By: Benscast
Date Posted: 16/April/2017 at 16:39
---
I just completed watching ROH: Supercard of Honor. What an amazing show. I had so much fun watching it. High quality wrestling and story telling.

Adam Cole needs to go to NXT soon. Also Marty Scurll as well.
---
Posted By: Rico Len
Date Posted: 04/July/2017 at 01:12
---
Hey Fletch, get the FITE app and give ROH a try. When I got my new phone a week or 2 ago I put it on then, and just as I was gonna watch last week's NXT, I got a notification from the FITE app that ROH's new episode was up to watch for free. So on a whim I decide to give that a try instead and it opened up with Cody Rhodes starting to cut a promo in the ring in Chicago and getting attacked by Christopher Daniels.

Gotta admit something about it reminds me of 1995 WCW. Meaning while it's got a ways to go before it's great, it's not bad, like at all, and the familiarity with the people involved in the entire show helps generate some interest in me to keep watching.

Watching it though made me think of you and your interest in wanting something different. Well, MAYBE this is it, and maybe this is the time to finally give ROH a real shot.

-------------

---
Posted By: Baz
Date Posted: 04/July/2017 at 06:47
---
I may have to find some time to start watching ROH too. Their in-ring action has always been pretty damn good. Plus now they have Marty Scurll and Will Ospreay haha.

-------------

---
Posted By: admin
Date Posted: 04/July/2017 at 13:55
---
Watched last weeks episode so I had a week of build up before I watch the most recent episode and thought the production had got much better with sound and picture quality.




It lagged a few times which nothing else such as E Network ever does for me and I didn't need to see so many matches interupted for New Japan and medical adverts.




The opening match had too much circus acrobatics. The opponent instead of attacking him at one point just stood here and let him flip back up and down HBK style about half a dozen times.




Bobby Fish lost. Not sure any wrestler should be called Fish.....




No sign of Cody Rhodes as the champion. Even if you don't have them wrestle your main champion should be on every show. E also have this problem......



-------------

---
Posted By: Rico Len
Date Posted: 04/July/2017 at 16:43
---
See for me, no new promotion has ever grabbed me quite so quickly as when I started watching NXT for the first time and I saw the women's matches between Paige and Emma and then between Bayley and AJ Lee. They had a real early 90s Hitman, Henning, Owen feel to them. It was all about being on the mat with hold and counterhold and not so much about striking or throws, just chain wrestling, and that kept up all the way until Sasha, Becky and Charlotte were called up. Even a throw away 5-7 minute match had a lot of that and it was made interesting simply because I didn't know what moves they throw at each other next.

What I see in my first episode of ROH is the same kind of thing that drew me to watch Nitro when it first started. I see familiar faces some of whom I like, familiar names many of whom I've been interested in, and a bunch of people I don't know and they're a mixed bag ranging from "who the hell is this guy and why is he allowed on TV?" to "Who is this guy and why haven't I ever heard of him before?"

The video quality for me was great, and I had no issues with latency either. Aside from the high school gymnasium locale the show looked to be pretty top quality. And as I understand it WWE likes to work out deals with arenas where they (wwe) are the exclusive sports entertainment brand hosted by the arena so that no one else can work the same location. Hard to fault ROH there, WCW had the same issue. Aside from the Georgia Dome WCW had to really fight to get into big arenas and stadiums. That why they worked weird locations like beaches and on top of swimming pools and inside a mall. TBH I thought that was a part of WCW's charm, because their locations we're really cool some times.

-------------

---
Posted By: Rico Len
Date Posted: 27/July/2017 at 16:19
---
If Daniel Bryan jumped ship, had a successful run, got RoH to a point where they could bring in more WWE talent, then how many more former RoH wrestlers would the WWE lose?




Seth Rollins? Samoa Joe? Antonio Cesaro? Chris Hero? Sami Zayn?




CM Punk?



-------------

---